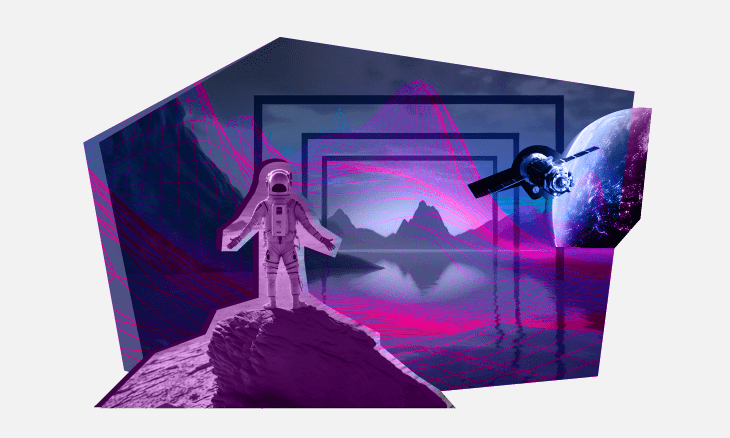 The term "deep tech" may be unfamiliar to some, but it refers to those massive paradigm-shifting innovations that make what was once considered science fiction, reality. In the past, these technologies have included the telescope, the lightbulb, the airplane, and those innovations necessary to land on the moon. Those powerful and world-changing technologies are not bound to the past though. Many companies today are working to address some of humanity's greatest challenges. 
SpaceX, OpenAI and Blue Origin lead the field in promise to deliver on the opportunity of deep tech according to a new report by XPRIZE and Bessemer Venture Partners, a venture capital firm with a portfolio of innovative and audacious entrepreneurs. This report utilized a panel of expert judges to quantify and rank 100 companies that are developing deep tech projects with the potential to profoundly and positively impact humanity—these 100 companies are being collectively honored as the XB100. 
The XB100 are grouped into nine categories: Agriculture, AI, Aviation, Climate, Mobility, Biotech, Quantum, Robotics and Space. The report then judged each company on four quantitative and formulaic metrics: impact on humanity, valuation, scientific difficulty based on the number of internal PhDs and patents, and commercial traction and readiness to get a final score and rank.
The evaluating judges included Anousheh Ansari, astronaut and CEO of XPRIZE; Emily Calandrelli, engineer, science communicator and host of Netflix's Emily's Wonder Lab; Lori Garver, co-founder of the Brooke Owens Fellowship and former Deputy Administrator at NASA; Ray Johnson, CEO of Technology Innovation Institute and former CTO of Lockheed Martin; Stacy Kauk, sustainability expert; Ray Kurzweil, author, inventor and futurist; and Tina Seelig, Executive Director of Knight-Hennessy Scholars at Stanford University.
The list of top-performing companies includes Palmer Luckey's AI defense and national security company Anduril, Swedish electric vehicle battery producer Northvolt, plant-based food technology producer Impossible Foods, AI safety and research company Anthropic and Industrial 3D printing company Carbon.
In addition to ranking the companies, the panel noted several common trends and benchmarks. These companies, in large part, were capital intensive, founded by PhDs, and had the potential to reach a tipping point where they could quickly move from toiling in obscurity to becoming household names, as we have seen with companies like OpenAI. Deep tech companies also have more technical and financial risks than standard software companies, and commercialize scientific research.
The report also found three common challenges to each company. Innovating in, and commercializing, deep tech requires technology, talent and a ton of cash. Overcoming these obstacles, though, gives each company a pathway to meaningful, reality-shifting change. 
"We're honored to celebrate the companies featured on the inaugural XB100, in our mission to empower a global community of problem-solvers to positively impact our world," said Anousheh Ansari, CEO of the XPRIZE Foundation and one of the judges of the XB100.
The work and promise of these 100 companies inspires learners and thinkers around the world and offers the greatest hope to change the course of humanity and address our largest challenges. XPRIZE is proud to highlight the success and work of the XB100 as they usher in a more prosperous future for all. 
See the full ranking and featured companies here.