Concrete is the single most widely used building material in the world—as well as one of the greatest polluters, contributing to more than 5% of the world's CO2 emissions.
This massive carbon footprint is driven largely by one key ingredient: cement, and the massive quantities of heat required to manufacture it. That's why five of the semifinalist teams competing in the NRG COSIA Carbon XPRIZE have created circular carbon technologies that use CO2emissions to make sustainable building materials which may be even stronger and more environmentally friendly than anything we've used in the past.
Team Carbon Capture Machine (CCM), based out of Aberdeen, Scotland, is working to create a number of viable products out of CO2 by creating a versatile, scalable mineralisation technology that profitably converts CO2emissions from fossil fuel combustion. One of the products that is made as a result from this technology are Precipitated Magnesium Carbonate (PMC) cements.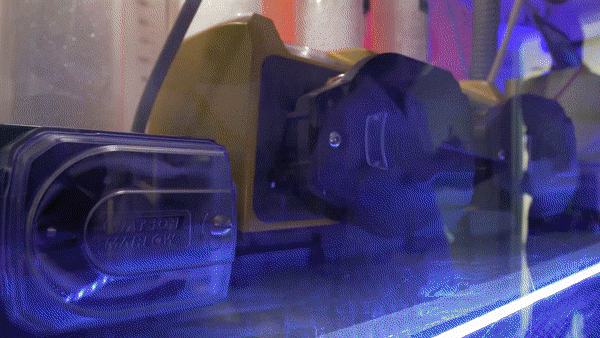 When it comes to their success, CCM credits the diversity of their members—they came together from multiple disciplines and backgrounds including engineering, natural and computing science, and business. They firmly believe that the more diverse their group is, the more successful and impactful the technology they create will be.
Tandem Technical is another diverse team composed of scientists, engineers, and entrepreneurs who have created a technology that recycles CO2 into highly marketable mineral byproducts. These minerals can be used in a range of ways—from toothpaste, to health supplements, to—you guessed it—green building materials.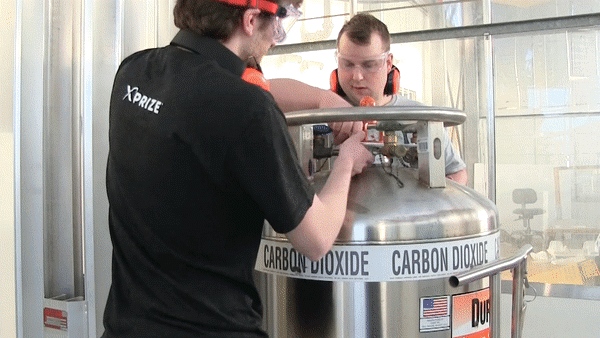 "Once all these technologies become fruitful endeavors and we clean up the environment, we are going to see a lot of markets open up," said Tandem Technical's lead, Jerry Flynn. "We won't need to make waste anymore. We can recycle everything."
Another approach two of our semifinalists have taken is to use processes that enhance traditional concrete with the addition of CO2 to both strengthen the concrete and reduce the amount of cement required in the mix, thereby lowering the CO2 footprint of the final product.
One of these teams is Carbon Upcycling UCLA. They are developing a technology that combines pressurized CO2 with precast concrete products to create what they call "CO2NCRETE."
Components formed using CO2NCRETE have proven to offer higher structural efficiency and flexibility in construction, and also accelerate onsite assembly—which lowers project periods and labor costs. The team says that the carbon footprint of their material is less than 50% that of traditional concrete...a massive improvement from where we are today.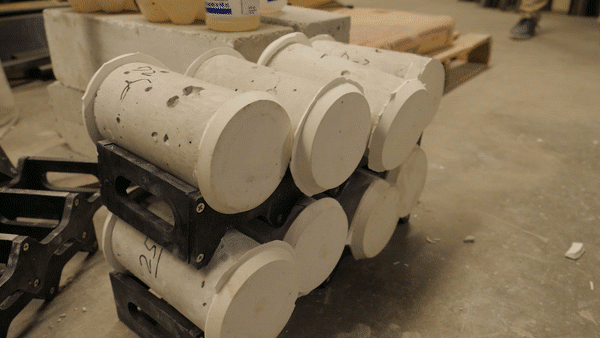 "What I have the opportunity to do, from a personal perspective, is to be a part of a solution that civil engineers are going to tackle leading into the 21st century," said Dr. Gaurav Sant, leader of Carbon Upcycling.
With a sustainable, low-CO2 process that enables both design flexibility and automation, this team believes their CO2NCRETE will transform construction into an industry of the digital age.
Similarly, CarbonCure Technologies is a team that has developed a technology that enables traditional ready-mix concrete to permanently capture waste CO2 in order to make greener, stronger concrete that is less expensive to manufacture.
"[Our] technology is a retrofit technology for the concrete industry," said Jennifer Wagner, CarbonCure's team leader. "Even having a small impact in such a large industry can have a really significant impact globally."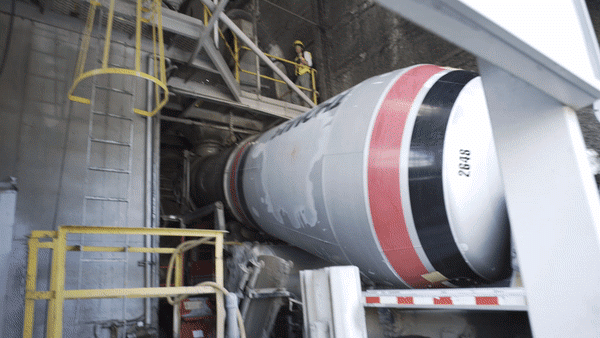 CarbonCure's technology has already been installed in over 40 concrete plants—and with this XPRIZE competition, it is in a position to scale globally. The team says that if their technology were to be deployed all over the world, greenhouse gases would be reduced by seven megatons a year.
In Montreal, Team Carbicrete has taken a different approach to reducing carbon emissions—instead of enhancing existing concrete, the team is creating an alternative substance to manufacture concrete masonry blocks, commonly known as cinder blocks.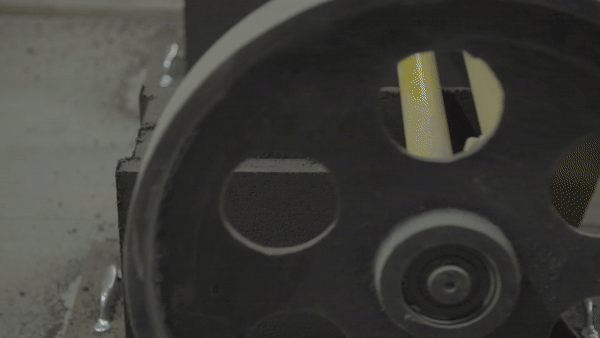 Using steel slag, an industrial waste product, to replace the cement, the team cures their 'new concrete' with CO2 and permanently sequesters it within the block. That process does two important things: it gives the concrete strength, and it means that any product made using the concrete is carbon-negative.
On top of that, the products they create meet industry requirements, have lower material costs, possess the same mechanical properties, and are more durable than their cement-based counterparts.
Launching the NRG COSIA Carbon XPRIZE has led to the creation of so many new technologies, and is opening the door for a new market that is so large, it could become the biggest in the world.
"We can become an entire global economy that just has no waste," said Jerry Flynn of Tandem Technical. "That's the bigger picture that's going to emerge when the technology [created for this prize] takes off. The NRG COSIA Carbon XPRIZE is the first step in realizing a truly zero-waste future."
Our semifinalist teams are creating new, greener, and better building materials—and at the same time, are leading us closer to the clean energy future we need.
The Author